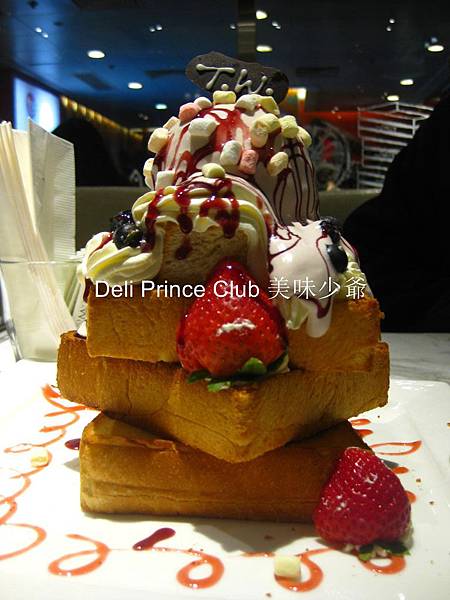 Strawberry Vanilla Honey Toast (蜜糖磚塊) should be the signature item. It draws the attention of all patrons. The appearance is too outstanding, it should be the focus of each meal. There are three pieces of toast at the bottom. The toppings are yoghurt, ice cream, strawberry and baby marshmallows.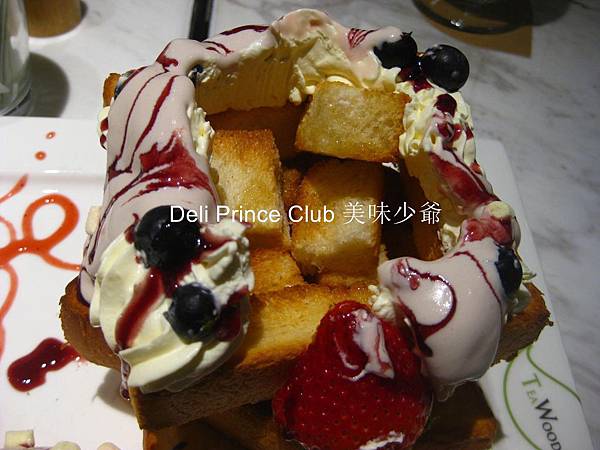 Taking away the toppings, many pieces of toast are found. They are small in size, crispy and rich in honey flavour.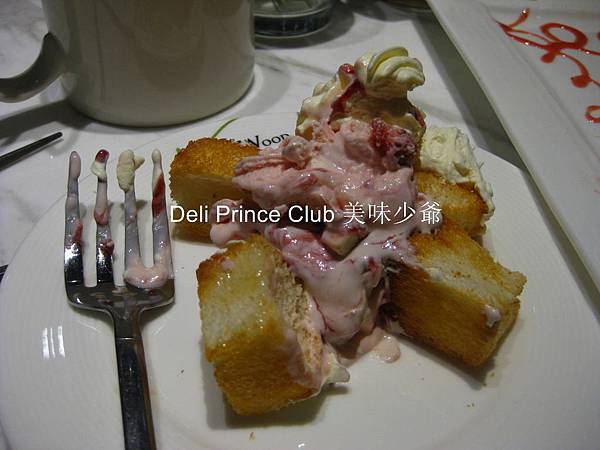 Since the toast is hot, it should be a very nice experience to eat with ice-cream. It should also be able to please children and youngsters.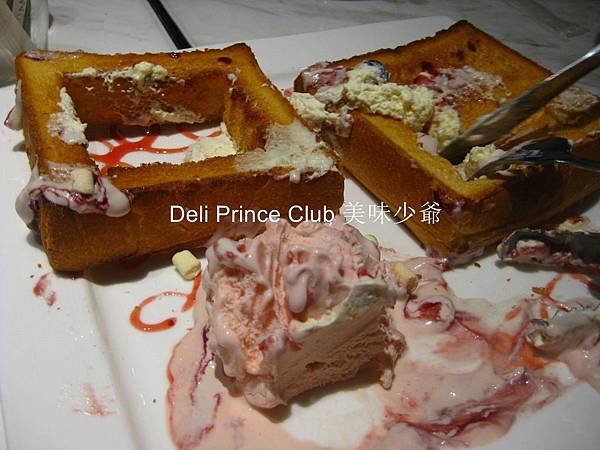 After dinner, this dessert is better to be shared by more persons, like three or four.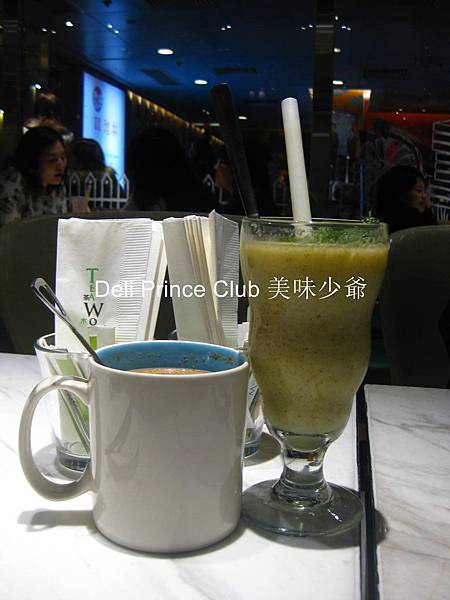 Hot Taiwan Tea with Milk
Green Bean Drink
TeaWood Taiwanese Café & Restaurant
茶木‧台式休閒餐廳
Shop A, 6/F, Causeway Bay Plaza Phase I, 489 Hennessy Road,
CausewayBay, Hong Kong.
香港銅鑼灣軒尼詩道489號銅鑼灣廣場一期6樓A舖
Tel: 28365600
Opening Hours: 1130-2400Daily
Style: Taiwanese, café, dessert, toast
Average spending: HK$90 (US$11.5)
Date: December 2013
Website: http://www.teawood.hk/
Remarks: to queue up is needed.
It is one of the long-queue restaurants in Causeway Bay in
December 2013. At ten o'clock at night, to queue up is needed.
We have waitedfor about twenty minutes, a table is then allotted.
But the restaurantis still full and some diners are waiting outside.
We immediately ordertwo drinks and a signature toast.
The item we would like to try is its signature toast. It looks great.
On top of three pieces of toast are yoghurt, cream and strawberry.
For fresh-bakedtoast, it should have a synergistic effect with cold
yoghurt. It should please most diners. We are happy to have this
try tonight. But we should have our next visit after a long time.
Service: 3.5/5
Price: 3.5/5
Food: 3.5/5
Environment: 3/5
Variety: 3.5/5
Hygiene: 3.5/5
Overall: 3.5/5