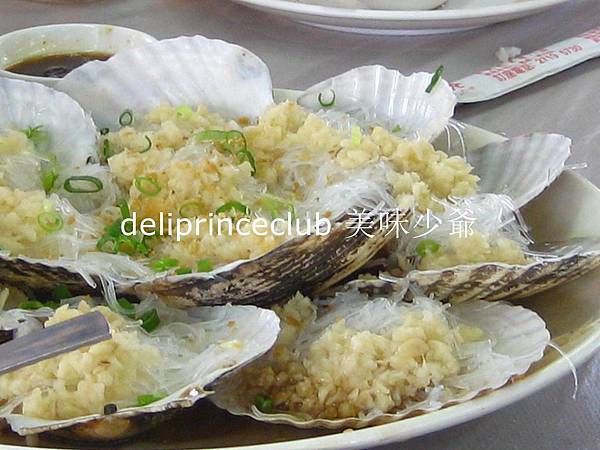 Steamed Scallop w/ Garlic Paste & Bean Sprout (蒜泥粉絲蒸帶子) is very fresh, we are a bit suprised. We do not expect such quality scallop can also be served in group meal set.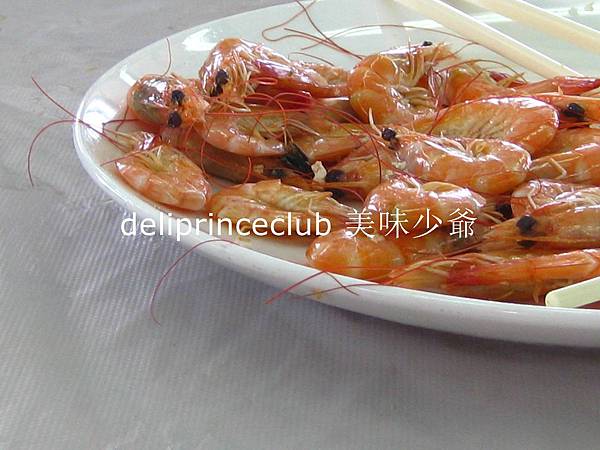 Steamed Shrimp (蒸蝦) is fresh undoubtedly.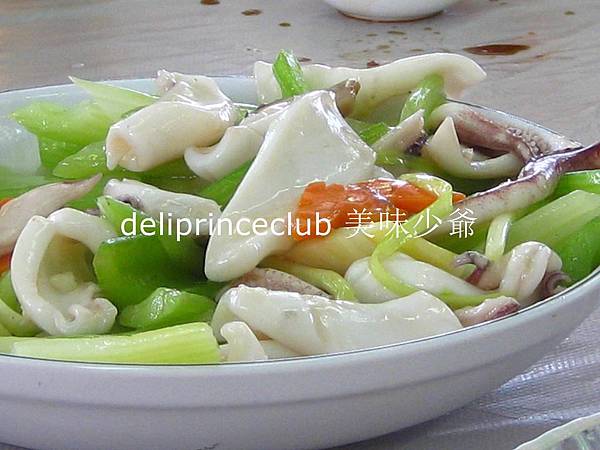 Fried Parsley w/ Cuttlefish (西芹炒墨魚)

Cuttlefish pieces are thick and bouncy and fresh. Cuttlefish is one of the signature items in Seafood Island. Salted shrimp paste is served as well. It is a good companion of cuttlefish.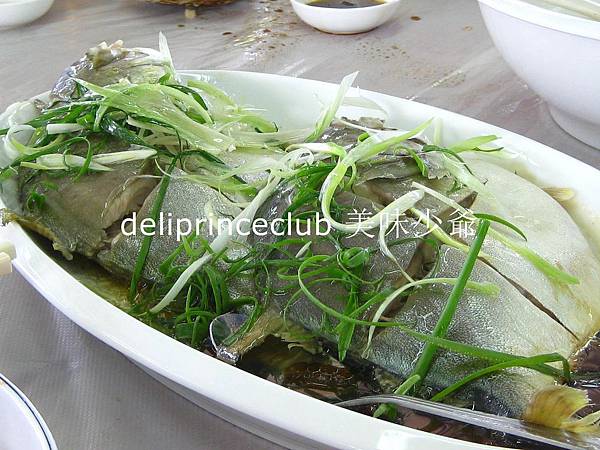 Steamed Butterfish (清蒸倉魚) is not steamed with black bean paste. Seasoning is soya sauce only. If the fish is not fresh enough, it is not possible to steam in such a way.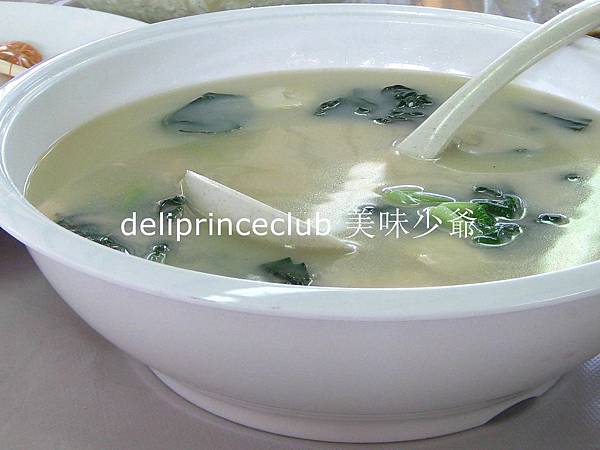 Soup of Tofu & Fish (豆腐魚湯) is heavenly tasty. We like it very much. There are several pieces of vegetables too.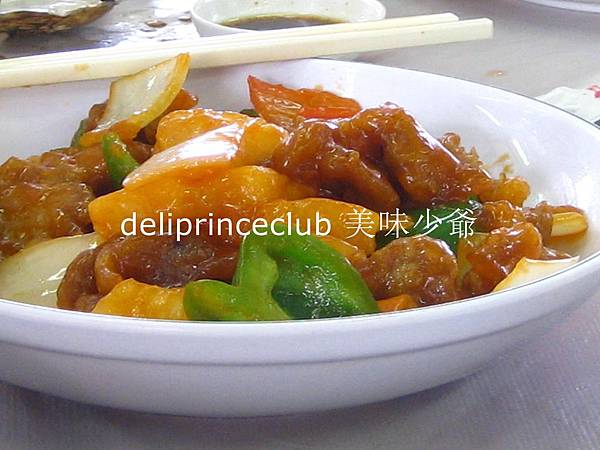 Sweet & Sour Pork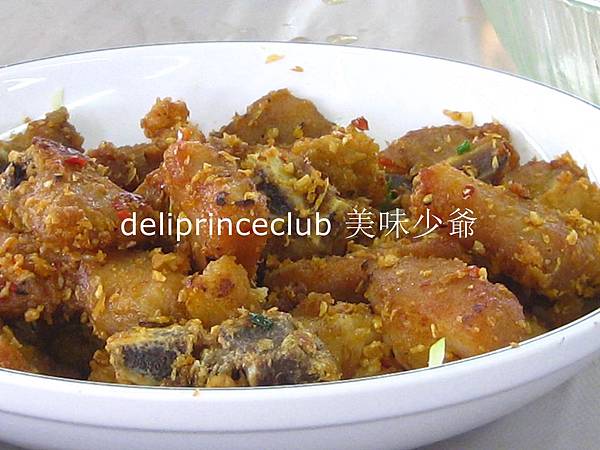 Fried Spareribs is average only. But it seems that we are still quite contented with all dishes.
At lunchtime, the restaurant is full. If there is no booking, it is not possible to spare a table.
Seafood Island Seafood Restaurant
海鮮島海鮮酒家
Ship 7B, Po Toi O, Clear Water Bay, Sai Kung, New Territories, Hong Kong.
香港新界西貢清水灣布袋澳7號B舖
Tel: 27195730
Opening Hours: 1100-2300Daily
Style: seafood
Average spending: HK$120 (US$15.4)
Date: October 2013
Website: -
Remarks: booking is suggested.
It should be the first time to dine in Seafood Island in Po Toi O. Since it is a group meal set, there is no need to order seafood by ourselves. What we need to do is to seat properly and leisurely, and wait the serving.
We do not expect expensive seafood items are available. What we expect is that simple fresh seafood only. It turns out to be a bit surprising. Even though seafood items are not those expensive and imported ones, they all are very fresh. If seafood is fresh, simple and above average cooking method would result in quality dishes. This can be proved and savored this time. It is a nice and pleasurable experience in Seafood Island.
Service: 3/5
Price: 4/5
Food: 3.5/5
Environment: 3/5
Variety: 3.5/5
Hygiene: 3.5/5
Overall: 3.5/5